Real Estate
Features
Auto-integration with local MLS service with auto-updating daily
Auto-agent mapping to properties
Agent accounts with page profile management and lead management tools
Advanced and simple search technologies for the user
Google mapping of properties with pinmarks and pop-up thumbnails
Powerful lead management tools to track responses from agents and customer
Search results driven pages from CMS
auto flyer compilation for user download (PDF) for each property with customization including logo and address of office
Customer accounts with favorite properties, favorite searches and choice of auto-emailing periodic updates.
Examples
Screenshot(s)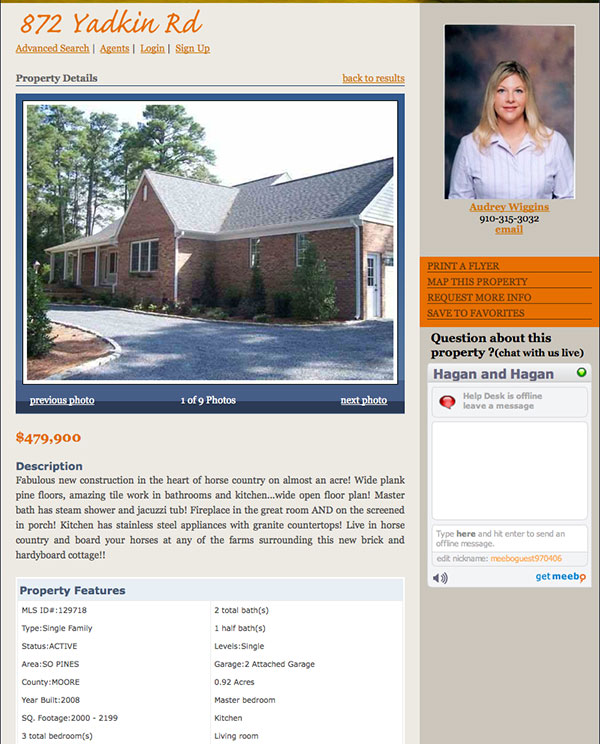 Pricing
$3000 initial setup
$75/month extra hosting
(can be used in combination application pricing)
Our Real Estate application is the perfect solution for the Real Estate broker looking to maximize marketing the office listings as well as the entire MLS. Our application goes right to the engine of the local MLS and auto-integrates listing details right into your own website, the way you want it to be seen. Powerful Contact Management tools allow you to track property informaton requests throughout the communication process. Highly intelligent search capabilities combined with google mapping provide a complete turnkey search process for your customers.